THANK YOU Control Solutions for recognizing DSS as an accessibility expert.  Here's the article.
Please contact Susan for Accessibility Inspections and Workshops.
SUSAN P. BERRY
Susan P. Berry founded Disability Smart Solutions in 2014 after 30-plus years in the Florida building design industry. The Orlando-based ADA consultant is passionate about barrier-free and accessible communities, consulting with business owners and project developers to ensure their designs serve the needs of people with disabilities.
You don't have to live in Florida to benefit from the ideas, information and resources that Berry has on the site and social media pages.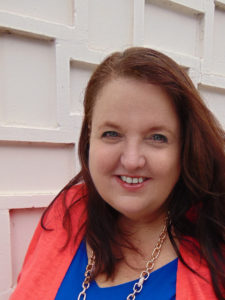 http://controlyourbuilding.com/blog/entry/21-accessibility-experts-whose-insights-are-invaluable-to-facilities-manage
"In a way, it's quite heartening to see how many people are working daily, nationally and internationally for the rights of those with disabilities to be fully integrated into every level of society.
That said, it has been more than a quarter of a century since the Americans with Disabilities Act (ADA) was enacted, making it somewhat difficult to understand why accessibility is still an issue at all.
But it is: In buildings and outdoor environments, in media and entertainment, in education and employment. And with nearly 1 in 5 Americans living with disabilities, according to the 2010 US Census, that's more than 56 million people who are impacted.
We've compiled a list of 21 accessibility experts, from individuals to institutions, all actively working to create a better, more inclusive world for people of every ability."
You'll learn; you'll be inspired.