Our ADA Services
Facility Accessibility Surveys for ADA Compliance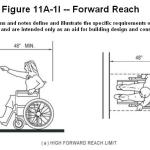 ADA  Accessibility Inspections with documented compliance reports including photos, measurements, solutions and resources per the 2010 ADA Standards for Accessible Design for an individual Place of Accommodation, the 2012 Florida Accessibility Code for Building Construction and the Fair Housing Act.
Our ADA Consultants go beyond the ADA Codes to point out Universal Design Solutions for sound, temperature, lighting, colors, materials, landscaping, odors and other often overlooked issues that impact the guest experience.
Post Compliance Walk-Through Audits are available to verify that project remediation met the goals of the initial ADA Accessibility Survey Report.
Note:  We do not practice commercial architecture or commercial building construction.  We are part of the team.
On-site consultation fees start at $1000.  Please contact us for a detailed proposal.
Undercover Disabled Customer Architectural Barrier and Customer Service "Mystery Shopping."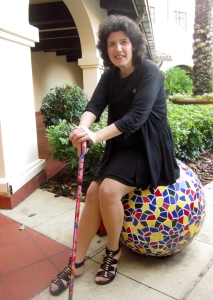 Business owner guided "Undercover Disabled Guest Experience" or "Undercover Senior Guest Experience" by our expert ADA and customer service specialists, who will document and observe disability customer service attitudes and accessible architectural barriers in a Place of Accommodation.
Great customer service is the easiest way  to gain loyal customers and avoid disability discrimination lawsuits.
Franchise Corporate Risk Managers for Resorts, Cruise Ships, Hotels, Lodging Facilities, Restaurants, Retail, HOA's, and Conference Centers hire our team of ADA experts for disabled consumer mystery shopping.
Our trained ADA and customer service experts  observe disability specific customer service and accessible architectural barriers. This is not a consumer "mystery shop" where random consumers fill out a form.
All undercover mystery shopping fees are customized for the individual project.   Please contact us to discuss your business.
All-Ability Customer Service Training Workshop with the "Disabled Guest" Experience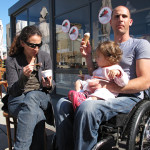 Disability Customer Service Training Programs teaches Key business Personnel how to interact with disabled guests and how their both customer service and their facility affect the overall guest experience. Topics include:
DA Law and how to serve all ability consumers.
Participants experience their facility as a customer with a disability.
Disability etiquette.
Participants enjoy experiencing their facility as a person with a disability.  This ADA customer service workshop brings new understanding and insight  to management, that they can share with their staff.  Please visit our page Disability Customer Service Training for an outline of a sample all-day training workshop and sample fees.
ADA  Keynotes Speaker Topics for Businesses and Organizations 
Please visit our pages ADA Speaking Topics for full descriptions of each program,  fees, and bonus marketing items for meeting planners.   We are now scheduling for our 2015 and 2016.  All topics are customizable for our client's audience.
Each topic is offered as a 15 minute Lunch & Learn, 45-minute Keynote or 1 to 2-hour interactive workshop.
The Buying Power of Senior and Disabled Consumers
Baby Boomers are Big Spenders: Keep Them Coming Back with Accessible Universal Design.
Disability Etiquette: Graciously Handle Potentially Awkward Customer Service Situations.
What's Your Plan?  3 parts to ADA Accessibility:  Assessment, Barrier Removal, and Transition Planning.

W

hy ADA Grandfather Clauses and Minimal Standards do not benefit your customers or your bottom line.

Common ADA Architectural Barriers and Solutions for the Resort, Restaurant, and Lodging Industry.
Common ADA Architectural Barriers and Solutions for the Retail Industry.
Common ADA Architectural Barriers and Solutions for the Commercial Real Estate Industry.
Common Fair Housing Act Architectural Barriers and Solutions for the Housing Industry.
What Makes a Walkable, Accessible City, Sustainable City.
Accessibility: The Good, The Bad and The Ugly in America's Home Towns.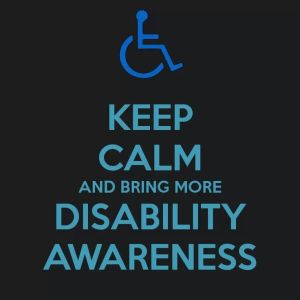 Our team of ADA Specialists has the knowledge, motivation and collaborative partners to create successful accessible business solutions.
Accessible businesses build both employee and customer loyalty.
Please contact us for custom solutions.  Susan 407-310-3663