Disability
Customer Service
Workshops
Customer Service* Inspiring * Motivating * Educating
Disability Smart Solutions offers a variety of engaging Disability Customer Service Workshops that can be customized for conference breakout sessions, lunch and learns, keynote speeches or events.
Please review our page Speaker and Workshop Fees for information on the different types of speaking engagements offered and a list of bonus items for meeting planners.  All of our topics may be customized for your individual event.
Please visit our page ADA Speaking Topics for a full list and descriptions of all of the topics we offer.
Please contact us for a consultation for your Disability Customer Service Workshops.
Disability Customer Service Workshops
Increase Your Bottom Line By Engaging ALL Ability Consumers.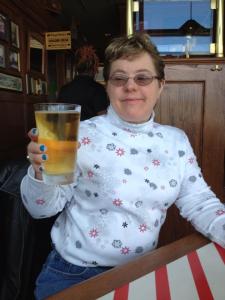 People who live with disabilities enjoy restaurants, bars, casinos, museums, recreational facilities, travel, and shopping just like everyone else.
Did you know that only 5% of people who live with a disability are wheelchair users?
When improperly trained  employees make assumptions because of a person's physical  appearance that may result in an ADA discrimination situation.  Smart people might look different and people who appear "perfectly healthy" might live with hidden disabilities.  We never know about a persons physical and mental abilities or disabilities just by looking at them.  Excellent customer service for everyone is key to a successful business.
Do you know that of the 69.6 billion people in America,  28.7% of families have at least one member with a disability?
Do you know that people with disabilities constitute our nation's largest minority group and they are the only group that anyone could become a member of at any time?
 This training demonstrates ways to engage  and retain consumers who live with different types of disabilities.
We discuss communications skills, customer service, disability etiquette and how to avoid unintentional discrimination.

 

We dispel assumptions about the aging baby Boomer population.
We practice different situations and discuss different ethical questions in this seminar.
We discuss common situations that lead to ADA accessibility discrimination litigation.
Participants gain the tools to understand different disabilities and how to engage loyal customers.
Participants learn the financial power of 50+ Seniors and people who live with disabilities.
We are now scheduling for our 2015 Disability Customer Service Workshops.  We are available as a Florida Conference Speaker, as well as throughout the US.  All workshops are customizable for our client's audience.  Please contact us to review your needs.
Living Able:  Understanding How  Different Disabilities Impact  Individuals and Your Business?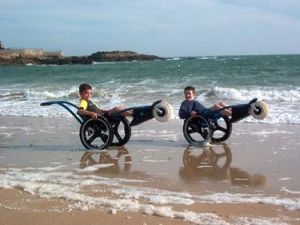 This workshop pairs well with "How to Increase Your Bottom Line By Engaging ALL Ability Consumers" for full day "Train the Trainer" and conference seminars.
Most people who live with a disability refuse to allow their disability to become a defect, a disadvantage or a defeat.  They lead happy and fulfilling lives.  A courteous accessible world makes all the difference in living able and independent in public.
 

No one wants to be defined by the limitations of their disability.

 

LIVE ABLE!
In this workshop, we discuss a wide range of different physical and mental disabilities.
We discuss how the built environment impacts these disabilities.
We discuss range of motion and sensory impact o the built environment.
We discuss proper respectful communication skills when engaging a customer we believe has a disability.
We discuss how the ADA ramps, parking, restrooms, signage, and other architectural tools impact different disabilities.
We discuss proper etiquette for Service Dogs.
We present several videos by people Living Able.
We discuss  great customer service experiences.
All workshops are customizable for our client's audience.  Please contact us to review your needs.
Baby Boomers are Big Spenders: Keep Them Coming Back with Accessible Universal Design.

Seniors are computer savvy. They research restaurants, stores and resorts before they buy. They post more on-line reviews than any other group. Great customer service is essential.
Everyone wants to feel forever young.
Is your business comfortable for people with reduced mobility?
Do you know how Seniors choose where the dine, where they shop and where they go on vacation?
Do you know what to do to keep them coming back?
Why should you care about seniors?

First, they're growing in number: By 2030, nearly one-fourth (22 percent) of Americans will be over age 60.
Second, they're growing wealthier: Worldwide, the share of income for those over 60 is increasing and will continue to rise through 2020. And seniors spend proportionately more of their income on discretionary purchases like eating out than do other age groups.
Only 5% of people who live with disabilities are wheelchair users. Arthritis is one of the most common disabilities shared by Boomers.
Diminished hearing, diminished eyesight and diminished range of motion for stepping all affect the way that Boomers perceive space.
In this training, we talk about sensory issues and simple changes in lighting, furniture placement, sounds, textures, materials, colors, signage, temperature and other often "taken for granted" design elements may enhance the baby Boomer Consumer experience.
This workshop will give you the tools to make simple changes in your facility and customer service module to increase your engagement with 50+ Seniors.
Protect Your Gold:  Tips for Retaining Senior Employees and Engaging Senior Customers.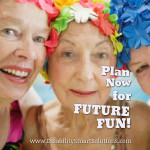 This workshop  is often taught along with "Baby Boomers are Big Spenders: Keep Them Coming Back with Accessible Universal Design"
Part I: Accommodating Older Employees Who Would Never Admit to Having a Disability
Part II:  Serving Older Customers Who Don't See Themselves as Disabled
Customers buy experiences!
We discuss tips to keep aging employees comfortable and feeling valued.
We review sensory issues like sound, temperature, ergonomics, furnishings, lighting, parking, movement breaks, and more that lead to increased productivity through a comfortable supportive environment.
We discuss pathways of travel, furniture sizes, and restrooms relative to a population that is increasing in physical size.
We discuss how to create a supportive corporate culture where employees are comfortable revealing their changing physical needs.
 All workshops are customizable for our client's audience.  Please contact us to review your needs.
Disability Etiquette: Graciously Handle Potentially Awkward Customer Service Situations.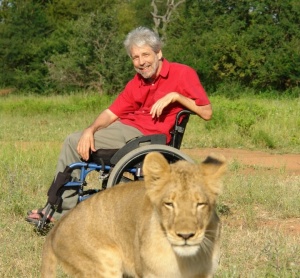 The population of people who live with  disabilities is 18% of the American population and growing.
The Baby Boomers have money to spend but are slowing down from physical changes.
Our trainers teach you the culture and special needs of different disabilities including  Hearing, Vision, Mobility Impairments, Hidden Disabilities (Learning Disabilities, Autism), as well as the special needs of people who have had the recent onset of a Disability.
We teach you the  tools and techniques for unexpected and occasionally  stressful new  situations.
We discuss gracious solutions when important instructions must be followed, when conflicts occur and when clear  communication is essential.
We practice real life examples with appropriate solutions.
Workshop participants increase their confidence and learn competence to serve the 50+ Senior and  people living with disabilities consumer segment.
All workshops are customizable for our client's audience.  Please contact us to review your needs.
The cover photo is courtesy of www.rollingrains.com, a travel site for people living with disabilities.