Architectural Barriers ADA Workshops 
Customer Service* Inspiring * Motivating * Educating
Disability Smart Solutions offers a variety of engaging Disability Customer Service Workshops that can be customized for conference breakout sessions, lunch and learns, keynote speeches or events.
Please review our page Speaker and Workshop Fees for information on the different types of speaking engagements offered and a list of bonus items for meeting planners.  All of our topics may be customized for your individual event.
Please visit our page ADA Speaking Topics for a full list and descriptions of all of the topics we offer.
Please contact us for a consultation for your Architectural Barriers ADA Workshops.
Understanding ADA Grandfather Clauses:  Do You Really Want Your Customers  To Use Grandpa's Toilet?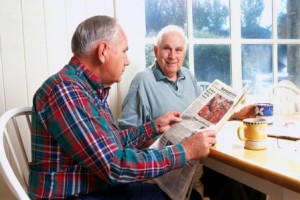 Many businesses believe that a "grandfather clause" protects them from complying with current ADA Building Standards and use this as an excuse to not move forward to make their facility accessible.
 We explain why these clauses exist and why it is NOT to your advantage to use them.
We explain the different clauses.
We explain that being  "historical"  does not mean that your building can be non-accessible.
Do you want your customers to be comfortable or do you want to try to save money and be stubborn facing "change" ?
Do you ever wonder why so many Florida buildings are torn down rather than remodeled?
We explain the different Grandfather Clauses and how the could affect your business.
We show you why investing in updating your facility is smart business.
 All workshops are customizable for our client's audience.  Please contact us to review your needs and get on our schedule.
Common Architectural Barriers and Solutions  in the Resort, Restaurant, and Lodging Industry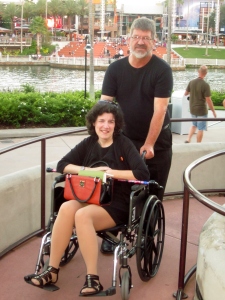 This is a quick paced seminar presenting architectural barriers and solutions.
This is an interactive training where situations are presented and the audience offers their solutions  the moderator then explains the proper solution and why  The training includes several videos and audience participation.
We discuss what is a Place of Accommodation.
We discuss accessible tools like  parking, ramps, sidewalks, restrooms,  signage, and other accommodations.
We discuss restaurant seating, hotel rooms, salons and spas, retail shopping, casinos and gaming, recreational facilities, swimming pools, fishing docks,  seating, serving food, buffets,  hotel rooms, changing rooms, spas, golf courses, and other resort amenities.
We teach the obligations of lodging and resort facilities to meet the needs of guests living with  disabilities.
This is an excellent training workshop for Owners, Key Staff, Facilities Managers, Risk Managers and Operations Managers.
This Workshop works well as a half day seminar or a full day Train the Trainer Workshop incorporating our Disabled Customer Experience.
This Workshop may be modified for different times.
  All workshops are customizable for our client's audience.  Please contact us to review your event requirements.
What's Your Plan?  3 parts to ADA Accessibility:  Assessment, Barrier Removal, and Transition Planning